I
n the realm of fitness, dumbbells have always been constant. If you visit any dedicated workout space like a commercial gym, the first thing that grasps your eyes is the huge variety of dumbbells are available. Despite them being a fitness staple and effective for building strength and muscle, finding the right dumbbell for your fitness aspirations can be highly challenging.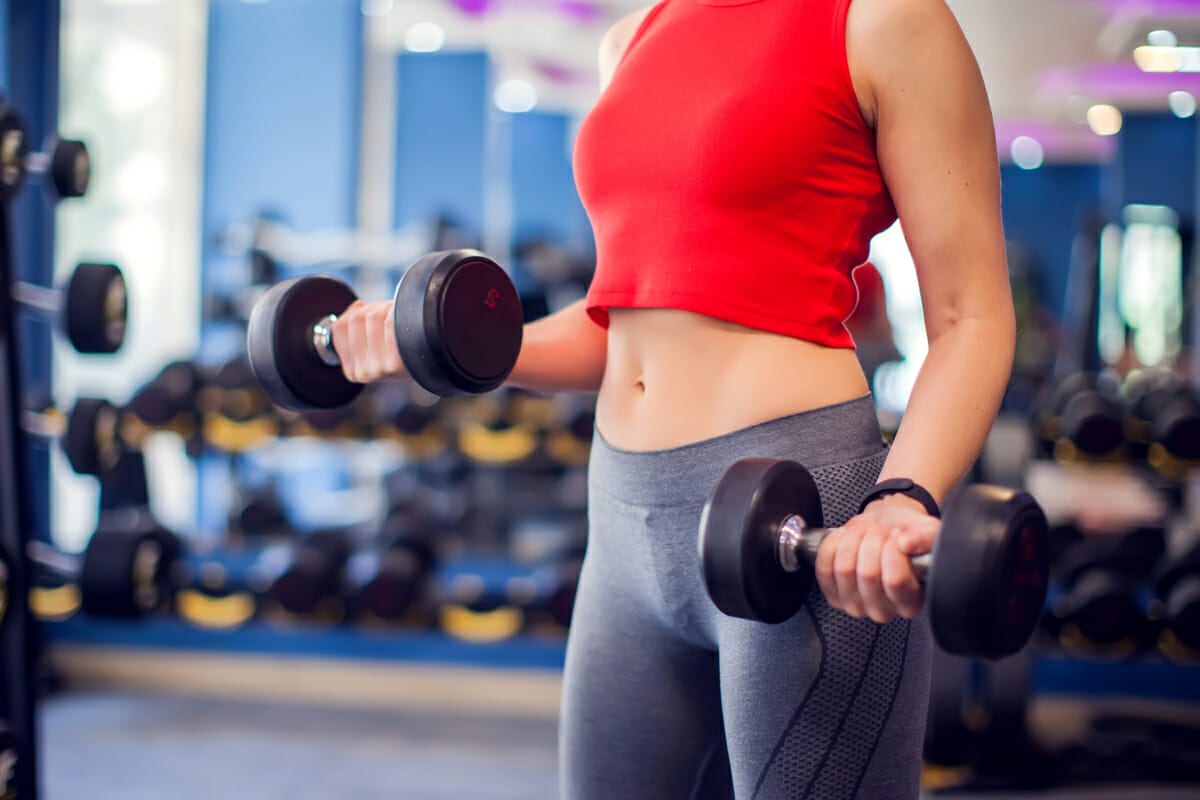 If you are a power walker, runner, aerobics aficionado, muscle-trainer, athlete, or a full-time professional bodybuilder, using a dumbbell within your cardio fitness regime is perfect. It help burning some extra calories while at the same time sculpting your muscles and building their mass.
Not all dumbells are the same. From our review of dumbells available in the market, there is a wide range of quality and styles available. Most are of cast iron construction for the weight aspect, but this where the similarities stop.
The shapes, grips finishes of dumbells are all available. Each one has it own positive and negative attributes from the professional-grade cast Iron construction to vinyl exterior lightweights to neoprene coated combos to hex-shaped.
Selecting the right dumbbell to aid in your fitness regime can be confusing. The purpose of this review is to look at the best dumbells in the market to make it easier for you to choose.
The products featured in this review have been carefully evaluated on a stringent metric that includes build quality, weight diversity, convenient usage, and gripping comfort. This review covers the features of individual dumbbells and identifies their pros and cons.
Weight Training increases metabolism
By increasing your metabolism means it burns energy/calories when you body is at rest.  With only 2 sessions per week of weight training can reduce body fat by a massive 5%.
Did you know: Dumbells date back to Ancient Greeks over 2000 years ago.
The modern day versions of dumbells started back in 1700's by the Indian club.   They gained momentum in the 1800's in gyms and health clubs.
Cap Barbell Coated Hex Dumbbell Weights
Color:
Black
Material: ASTM A48 Class 20 Grey Iron
Weight:  3,5,8,12 and 15-120 lbs in 5 lb increments
Price:   $45-$160 depending on weight
Excellent Material Selection For Durability
Ergonomic Handle is Knurled for a safe grip
Range of weights enable beginners, and bodybuilders alike to workout
Protective coating has a lingering odor
Cap Barbell has always provided fitness solutions that are durable, effective, and convenient to use. There Coated Hex Dumbbell Weights are no less than this precedent they have established. These dumbbells offer the unique ability to carry out targeted workouts that focus on specific muscle sets.
The construction is engineered to deliver unparalleled durability. The dumbbell heads are made of a strong ASTM A48 Class 20 Grey Iron and are joined together by a 1018 cold rolled steel chromed handle. The addition of chromium shields the dumbbell grip from rusting, ensuring that it does not wear out.
With unique features to aid in high-intensity workouts, the Cap Barbell Dumbbells are the best companion for a fitness freak. The Hex Shaped heads prevent rolling when placed on the gym floor, while the special knurling on the ergonomic handle gives a firm grip and safety. They come with a protective coating to guarantee durability and frame protection.
Fitness functionality is another end these dumbbells satisfy. The design of these dumbbells makes them suitable for a range of fitness routines, such as muscle-isolation, full-body, and high-intensity workouts. Available in weights that vary from 3 lbs to 120 lbs, every fitness enthusiast lifts the one fit for them.
Fitness Republic Neoprene Dumbbell Combos
Color:
Green
Material: Cast Iron internals with outer Neoprene coat
Weight: Starting 3 lbs pairs
Price: Starting $30
Neoprene Grip Is comfortable and convenient
Highly portable
Great user functionality
Hex shape prevents from rolling
Neoprene coat can wear out with time
Not suitable for professional gym use
As the name suggests, Fitness Republic, as a brand, has always developed fitness solutions that are fit for both workout aspirants and professional trainers.   The hex shape boasted by the Fitness Republic Neoprene Dumbbell Combos allow them to be stacked anywhere, without the fear of rolling.
Place a mat at your humble abode and start flexing your muscles without having to go to the gym with these dumbbells.   The various functionality these dumbbells offer is wide as well.   Ranging from power walks, group exercises, bodybuilding to strengthening muscles, and other general exercises.   There is nothing within the fitness realm that these weights cannot be used for.
The interior cast-iron frame is skillfully retracted in a unique neoprene coat that is both durable and comfortable to grip.   With the neoprene coat topped off with a matte finish, the aesthetics of these dumbbells do not hold back.
Available in an incremental size that ranges between 2 lbs to 20 lbs, users have the freedom to vary the intensity of weight lifting to build their strength gradually.   Designed to portable, and taking up minimum space, these neoprene dumbells are less noisy, comfortable to grip, and do not slip while performing squats, lunges, or chest presses.
Yes4All Adjustable Dumbbells
Excellent build quality
Screws and collars enable safe usage during plate changes
Convenient use and storage
Durable plates
A little pricey
Not suitable for beginner bodybuilders
The Yes4All Adjustable Dumbbells scream professional bodybuilding, with their all Cast Iron plates covered with a black paint finish for rust prevention and corrosion resistance. Buying these once gets your fitness aspirations covered for a lifetime.
Recognizing the importance of a firm grip during heavy lifting, the design has been optimized with a 14-inch diamond knurled chrome handle. Engraved with a pattern that extends a comfy yet firm grip, users can lift without the fear of slips.
The threaded ends enable efficient and safe plate changes for added weight. Star-lock collars provide a secure workout, free from the tension of falling plates and injured limbs. Equipped with a durable, yet simple construction, this dumbbell set takes seconds to assemble and take out.
When not in use, the Yes4All Adjustable Dumbbells can be safely kept away, without compromising too much of space, as these are compact and convenient to store. The All-in-one dumbbell concept eliminates the need for buying multiple weights to focus on specific muscles.
SPRI All-Purpose Color Coded Dumbbells
Color:
Multiple, according to weight
Material: Vinyl Coating
Weight: Up to 12 lbs
Price: Starting $30
Vinyl coating gives durability
The diverse weight range for lightweight and heavyweight training
Professional-grade build quality
Cannot be adjusted for extra weight addition
Vinyl coating withers with excess rough usage
The SPRI Color Coded dumbbells are perfect for the home fitness enthusiasts, as well as for use in commercial gyms. These hand weights are durable, color-coded, and marked on each end for easy weight identification. The vinyl coating enables a comfortable and firm grip while preventing them from rolling when placed on the floor.
Available in lightweight sizes, these flashy dumbbells are ideal for power walks, aerobics, light muscle training, yoga, and physical therapy. At the same time, the heavyweight variants are significant for high-intensity strength and endurance training.
Built to a professional-grade quality, these dumbbells accompany home fitness aspirants and gym owners for a lifetime. The extra sturdy vinyl coating and internal structure can endure rough usage and can be used 100 times a day, in a professional gym without wear and tear.
AmazonBasics Vinyl Dumbbell Pair
Vinyl exterior offers toughness and afirm grip
Hex shape to prevent rolling
Great for every skill and age
Does not have adjustable weight feature
Not suitable for a commercial gym
AmazonBasics, a global leader in providing affordable solutions to people, has also stepped into the fitness niche, with the AmazonBasics Vinyl Dumbbells. These weights bring a new zeal to your workouts, whether you are doing cardio or basic weight training.
These dumbbells are fit for a variety of workout enthusiasts. Whether you are a power walker, aerobics enthusiast, bodybuilder, or expert runner, the addition of these comfy dumbbells is an easy way to shed off some extra calories, while building muscle mass at the same time.
Coming in different sizes that range from lightweight pairs to medium weight, users have the convenience to sculpt their muscles from the onset, without having to lift various dumbbells that they are not used to.
Each dumbbell features a non slip vinyl exterior coating. This material does not only offer a super firm and comfortable grip but also protects both the interior structure, as well as the floor where the dumbells are placed. Their size offers unmatched portability for both house users and gym owners.
 Did you know?  The average person sweats between 0.8 litre (28 oz) to 1.4 litres (43oz)  per hour  of exercise
Final Say
The motivation to workout and have an active lifestyle does not come easy, and when it does, having the right dumbbells matter a lot. After meticulous market research, we have only featured the best dumbbells that are perfect for your fitness aspirations.
These weights will not only enable you to sculpt your muscles as desired but also stick with you for a lifetime.
With sturdy construction, comfort considerations, and portability, the right dumbbell is the perfect tool to extend all active endeavors.
Don't forget to get our informative article article about deadlifts –11 Deadlifts Must-Know Tips.
Other Articles you may like.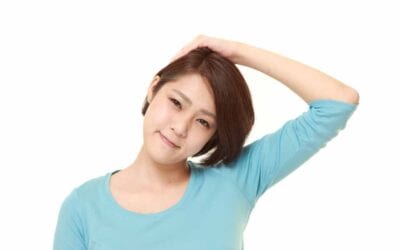 One of the most common issues for people who work in offices is the tight and sore neck muscles. This standing or seated neck stretch provides people some relief, the tight and sore muscle in the shoulder, neck, and the back of the head. The standing or seat neck stretch can be even done lying down.
Read on for more
read more