GOOD THINGS COME TO THOSE THAT SWEAT!
There's no magic pill. There's not secret formula. Lift heavy, work hard and strive to be the best. 
Get Started Now
Fitness advise to drive you through your hardest workouts
Being active and going to the gym have many quality traits, you can have quality sleep, good health, better brain functioning, and better sex.
However, knowing its good for you but it's never easy to go to the gym.
Sometimes, finding that focus and motivation isn't so easy, thanks to distractions that keep us from fulfilling our full potential.
If you feel like you can't finish another rep, or just don't to get up for that 5a.m. wakeup call, you're not alone. We have words of wisdom and practical tips from some of the fittest men who ever walked the earth.
We also tell you why you really need to keep lift those weights.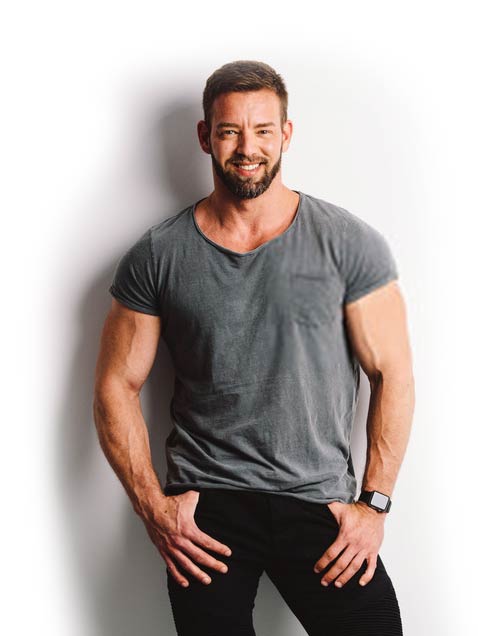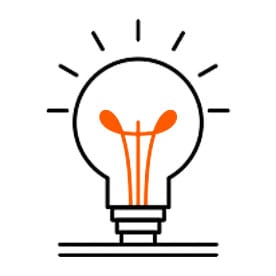 Exercise Tips
Know what to do and how to do it right. Avoid common mistakes and get answers to question about men fitness.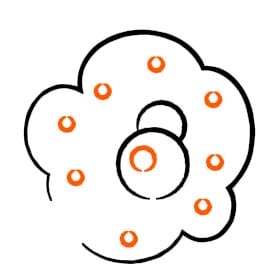 Healthy Eating
Knowing what to eat is just as important in your fitness plan as what you do in the gym. Know what to eat for the gym.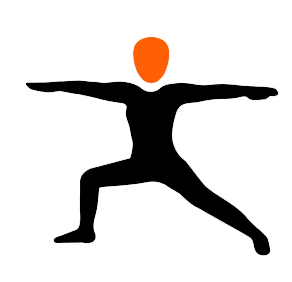 LifeStyle
We'll help you tweak your habits to build and maintain a strong, shredded body with the best lifelong behaviors and routines.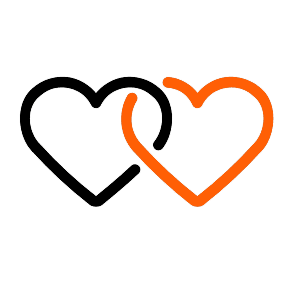 Relationships
Well you how to attain self-control, discipline and work ethic to become a confident, self-assured and complete individual.
Why Men's Fitness is Important
Have you ever seen a body builder and wondered how they got all that muscle? For them, it's probably for the thrill of the competition, but it's a sad that most people only associate working out with bigger muscles and strength. Sure, six packs, abs and bulging biceps might give her goosebumps, but more important, staying fit insures you against a raft of maladies that lay in wait for the sedentary male and give you the chance to be a predominantly physical entity.
Increased Metabolic Rate; Fat burns faster
The muscle cells in your body use energy, while the fat cells store energy. So by gaining muscle through strength training, you increase your body's energy requirements. It increases your metabolic rate, which causes your body to burn more fat.
Fortified Bones, Ligaments and Tendons
Building up your core strength will improve your balance in life, and it will also reduce the likelihood of accidents resulting in injury. Growing up your muscles also build and strengthens your bones and tendons, which can help to counter broken bones and muscle sprains and tears.
Easier Daily Life
It seems obvious that building muscles will make you stronger, but many people don't understand what a great benefit increased strength can be. Don't be that guy always asking for help to move a box of books or open a jar of pickles.
Muscle Gives You Shape
Start a strength training program. It will give your body shape and you will also feel better. Let's be fair muscle is more charming than fat. You'll look better at the beach and your clothes will fit better.
Decreased Risk of Diseases
Physical fitness lowers the risk some cancers, cardiovascular diseases and death from diabetes and sleep apnea. Need one more reason to stay fit? How about a longer life? For men, fitness level can predict the length of life even better than body mass index (BMI) can.
Better Quality of Life
Exercise helps counter drops in testosterone levels, which translates to more confidence and better sex life. Regular physical activity can also improve the overall quality of life by helping relieve tension, depression, anxiety, and anger.
Check our Top Diet and Fitness Tips For men
Want better health and a better body? Start by following a healthy diet and follow a fitness routine that involves cardio and strength training.
Click Here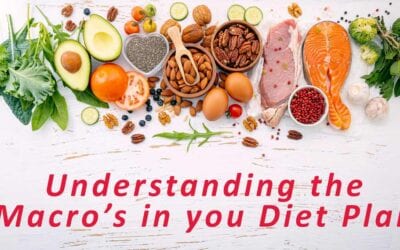 Trying to find a healthy diet plan that does wonders for you is near to impossible. With so many diets burgeoning in the health & fitness arena, comparing diet plans is no walk in the park.
This indepth article explains in layman's language the main elements these diets discuss and how it is compared between them.
read more
150 Exercises You Can Do
As a bonus, we are giving free a fitness exercise ebook to  start your healthy lifestyle
Download your copy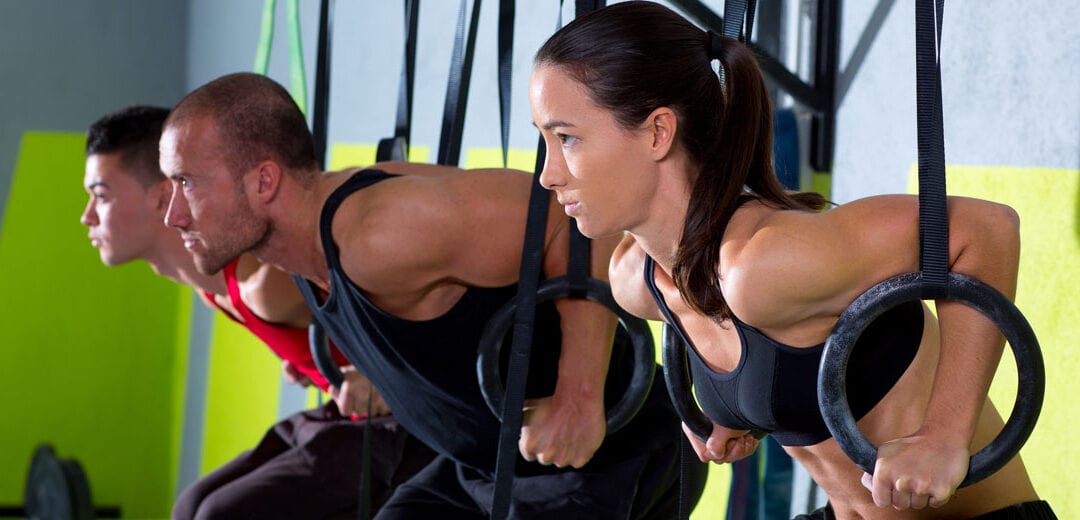 G
etting out of a bad breakup and wanting to look super fit and toned to lowkey convince your ex you're not falling apart? Or just want to be ripped solely to appease yourself because self-love is a priority for you?
Well, you're in the right place. The Gymnastic Ring will allow you to up your fitness game. Even though it may be overlooked by many fitness enthusiasts, as the common conception, it is for only super-fit gymnasts. This can be no further from the truth.  They do work wonders in the home gym. They are highly effective at keeping you fit and building muscular size and definition.
Read on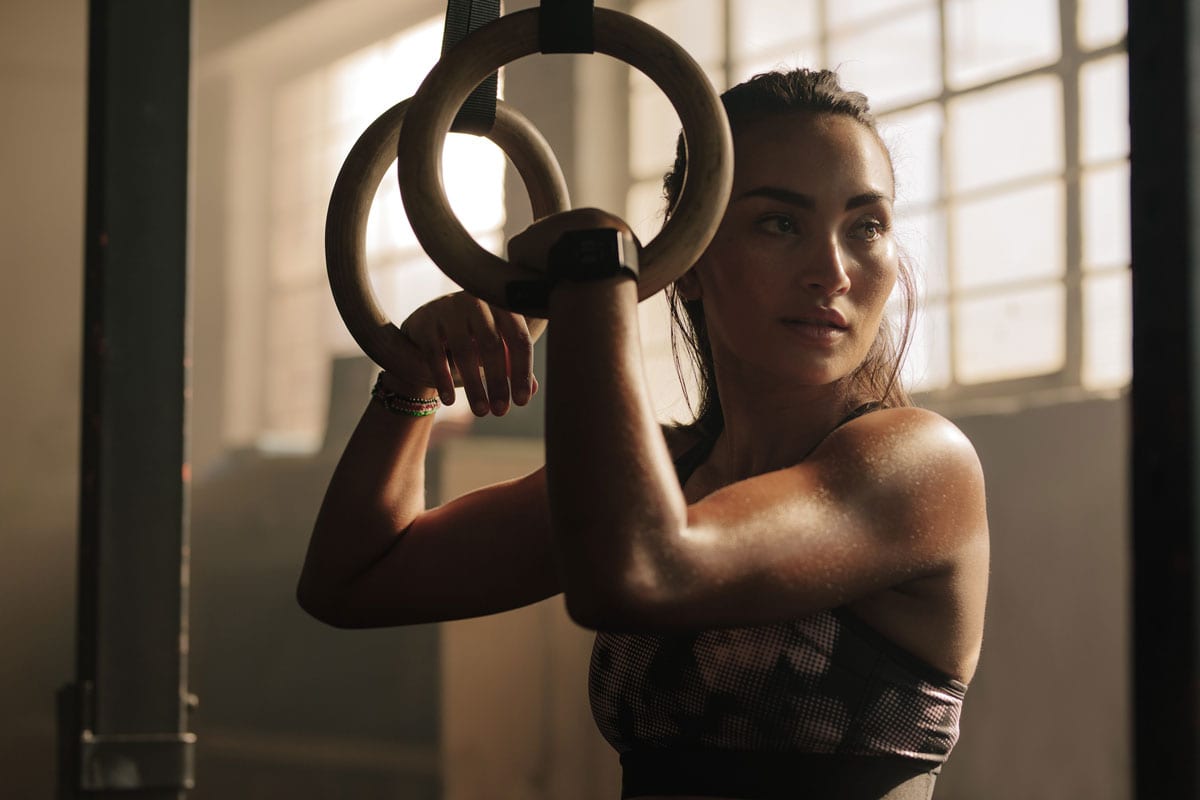 Yup! We're talking about Gymnastic Rings. Now, I know, the idea of hanging in the air from two rings, each suspended by a strap seems rather primitive. But trust me, gymnastic rings are a tool every fitness fanatic needs to have in their workout arsenal as they will allow you to improve both your strength and flexibility.
In your athletic pursuit, these bad boys can work wonders and allow you to be a healthier, more potent version of yourself. Incorporating gymnastic rings into your workout can allow you to build core strength, , stability, and coordination that comes from intense concentration during different ring exercises due to their unstable nature.
Gymnastic rings are perhaps the most portable, versatile, and convenient fitness equipment you can own as they can be hung and used pretty much anywhere. Ring training allows you to carry out a variety of simple and complex movements; whether it be dips, pull-ups, push-ups, muscle-ups, all with the same piece of equipment, and with every towel drenched of sweat, the more fat you burn.
Furthermore, due to its feature of instability, gymnastic rings force you to engage multiple muscles, especially deep muscles  which remain unaffected by most exercises and equipment, at a time in trying to stabilize your body. They also tend to be easier on your joints than some other training equipment such as dip stations or pull-up bars by allowing your body to be able to move naturally.
Plus, most gymnastic rings are pretty affordable as not to break your bank and give way to just an overall creative fun workout experience compared to most athletic equipment.
Did you know?
 The first 45 minutes after exercise is the essential period to re-vitialise your muscles

PacEarth Wood Gymnastic Rings
Rating:
 Excellent
Material: Birchen Wood
Weight Capacity: 450 kg -992 lbs
Diameter: 1.1 " 28mm
Inside Ring Size: 7.04″
Strap: 15′ x 1.5″ – 3.5 cm"
Price: Around $50
Extra hand straps for comfort
blue hand tapes – sweat absorption, comfort and anti-dust.
Extra strong straps
Easy set up
Nice finish of wooden rings
Heavy duty rings
Tapes needs replacement after some time
Not waterproof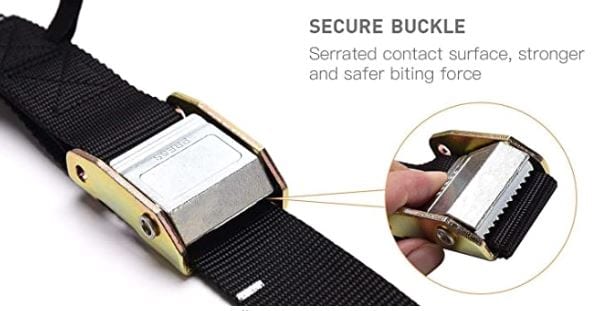 PacEarth is one of the best-known gymnastic rings in the world of gymnastics. For a good reason. This workout gear serves as a testament for their excellent quality. It offers a carrying capacity of 1500lbs, which is higher than that offered by most models. There is no concern that it can carry your weight. It is made from very high-quality birch wood.
The straps of these rings are also numbered, which allows for more convenience when you're trying to level them up and come equipped with secure serrated edge buckles.
PACEARTH gymnastic rings also come along with blue hand tapes, which allow for sweat absorption, comfort and are anti-dust. The magic tape is another feature included which will enable you to secure the straps when you're not using them, allowing for probability and convenience.
The letdown, however, with these is that they aren't available in 1.11″ which isn't great if you're someone that doesn't have big hands. Furthermore, some reviewers highlighted that the hand tapes lose grip and aren't as sticky.
Titan Fitness Wood Gymnastic Rings
Rating:
 Excellent
Material: Wood
Weight Capacity: 600 lbs
Wood Diameter: 1.25 "
Inside Ring Size: 8.0″
Strap:  15′ x 1.5″
Price: Around $35
Heavy Duty Solid Wood
Long straps
Easy to set up
Titan Fitness Wood Gymnastic Rings are made from extra-wide, sturdy, solid wood that also provides a very reliable cam buckling system allowing you to perform ring dips, pull-ups, muscle-ups, ring rows, and more.
The Titan Fitness Wood Gymnastic Rings has a capacity of up to 600 lbs, so rest assured as you won't have to worry about collapsing to the ground mid-workout. However, it is essential to note that brands are offering higher weight capacity.
The Titan Fitness Wood Gymnastic Rings are comparatively more affordable. The high-quality timber provides the perfect gripping surface and offers 15 feet long straps to adjust the rings to your personal preference.
They're mostly meant for indoors, and so a few reviews complain the rings are likely to degrade within 3 months if they're kept outside completely
Nordic Lifting Gymnastic Rings and Straps
Rating:
 Excellent
Material: Plastic
Weight Capacity: 1240 lbs
Diameter: 1.1 "
Inside Ring Size: 6.9″
Strap:  20′ x 1.5″
Price: Around $66
Adjustable Heavy Duty buckles
Safe Straps
Textured finish on rings
Waterproof
Lifetime Warranty
Can smell after a while
Can get a bit slippery from sweat
Potential blisters
In undertaking Nordic Lifting Gymnastic Rings review showed that the overall rings were made to a very high standard. We found the quality of all the material was second to none. Nordic have supreme confidence in their product with a lifetime return policy.
Even though it is weatherproof, the straps will over many years degrade due to harmful sunshine and rain. Nordia claims tha the strapping is 50% wider than most other strapping, but we did not find this to be the case.
The ring itself is made of virtually unbreakable plastic. The rings have a textured finish that makes it easy to grip. It comes in the standard 1.1" diameter that is suitable for most people. I personally like the larger 1.25" size.
The plastic may get a little slippery with sweat. If that is a concern, wearing gloves may be an option.
At the price point they are at, they are very good value.
Black Mountain Gymnastics Rings
Rating:
 Excellent
Material: BMP – Resin Plastic
Weight Capacity: 1200 lbs
Diameter: 1.25 "
Inside Ring Size: 6.9″
Strap:  15′ x 1.0″
Price: Around $34
Lightweight
Affordable
Sturdy build quality
Lifetime warranty
Carrybag
Nice texture finish on rings
Waterproof
Rings feel not as good

Can get slippery

Absorbs sweat
IThe Black Mountain Gymnastics Rings are obviously aimed for the calisthenic or cross trainer fitness person. The rings are lightweight and easily carried everywhere. The textured finish on the rings makes them less slippery when they get a little wet. Though I do still prefer wood.
The Black Mountain Gymnastics Rings review showed they definitely withstand at least 1200lbs as they state. Though this was the case for most of the rings tested.
I was not overly enthused with the buckle, even though we had no trouble. It is always a concern as we place so much stress when exercising and failure is not an option.
From all the reviews online, they were very few complaints about the over-all unit. The carry bag is useful to keep everything together. It is rated at 4.6 from 165 people in Amazon
As with most other rings on the market, they come with a lifetime warranty. They must be very confident.
This unit is value for money.
Hahasole Wood Gymnastic Rings
Rating:
 Excellent
Material: Birch Wood
Weight Capacity: 1102 lbs 500 kg
Diameter: 1.26 "
Inside Ring Size: 6.7″
Strap:  14.7′ x 1.5″
Price: Around $50
Larger ring helps reduce blister
Safe Straps
Well finished
Good adjustable Cam Buckle
Not waterproof
Strapping needs repacing after some time
Hahasole Wood Gymnastic Rings review of these rings showed they one of the best wooden rings on the market. The rings are made for a hardwood Birch. Birchwood structure is soft, smooth, resistant to decay and is durable.
The ring diameter is 1.25" which makes it a little easier to grip. The strapping on the ring is a good idea to help stop any blistering or calluses for those show don't use them often. Gloves are another option
I particularly like the cam buckle. The strength of the robust straps is not questionable and will last for many years. The straps could be marked for easier set-up.
I felt very safe using the unit.
This product is relatedly new to the market and has little reviews online.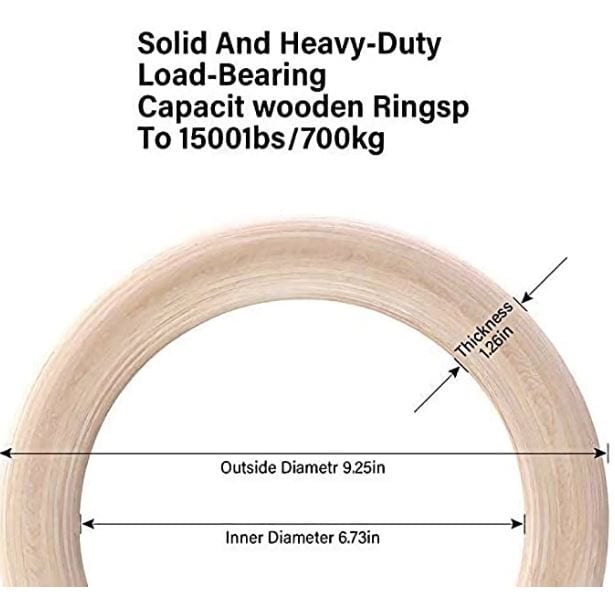 Yakita Wooden Olympic Gymnastics Rings
Rating:
 Excellent
Material: Wood
Weight Capacity: 1600 lbs
Diameter: 1.25″ 32mm
Ring Size: 9.25″
Inside Ring Size: 6.75″
Strap:  15′ x 1.5″
Price: Around $50
Nice comfortable feel
Heavy duty straps
Designed to prvent splinters
Heavy Duty Trainers and Military-Grade straps
This was one of the favourite rings that were reviewed. The Yakita Wooden Olympic Gymnastic Rings review showed many positive features. The two main aspects that rated very high is dual-buckle with the military-grade strap and the leather sleeve. Much preferred the sleeve rather than the wind on strapping like some other models.
The strapping suggest the limit is 800 lbsm though we believe it could take much more. It would be nice if it had some marking on the straps to make it a little easier to set up to the right lengths.
The over feel of the rings felt good. I felt very safe using the rings, especially with the dual buckle system.
Double Circle Wood Gymnastic Rings
Rating:
 Excellent
Material: Wood
Weight Capacity: 800 lbs
Diameter: 1.25″ 32mm
Ring Size: 9.25″
Inside Ring Size: 6.75″
Strap:  15′ x 1.5″
Price: Around $40
Well designed and built
Easily set up with strap markings
Comfortable ring
Not waterproofed
Buckle system
The Double Circle Gymnastic Rings are positively one of the best on the market. From the quality of the ring to the straps to the four heavy-duty carabiners.
The rings are made from wood, and the teams favourite material, that has a texture that provides a non-slip grip resulting in a reduction of blistering by absorbing the sweat during workouts.
Even though the carabiners are a little tricky to set up, there is less chance of them slipping or giving way. The straps are heavily marked to ensure the straps are set up the even lengths without ant dangling straps.
They even provide online ebook and videos that make it useful to learn about ring exercises.
Double Circle certainly believed in their product as they will give you a full refund on the product should you want one.
The team from Mind, Body, Soul & Heart rates Double Circle Gymnastic Rings review as the best choice when taken into consideration price and quality.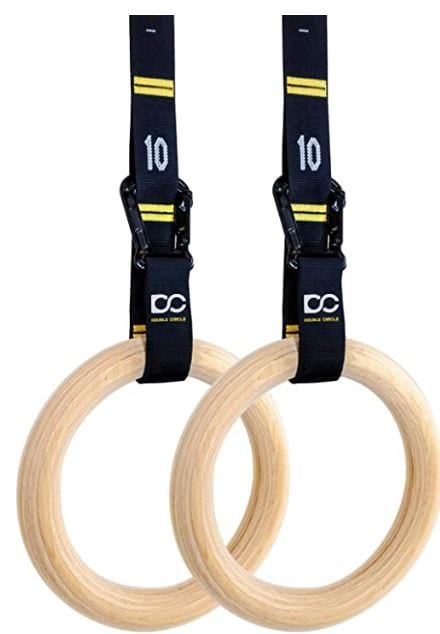 Final Say
The bottom line is that gymnastic rings are not something you can expect to be proficient in overnight. They require practice and determination in abundance, but it's all well worth the experience.
It is not for someone who is starting to get fit, you will need to have reasonable fitness and strength level before commence using the rings. If you're interested in building ridiculous core strength, muscle, and skill, look at adding a gymnastic ring to your home gym kit. Then watch out and see how your cardio fitness and strength will develop and watch the magic happen!
We have reviewed several gymnastic rings so you can understand the differences between different models.
In selecting a gymnastic ring, safety is the number one aspect you need to consider. With so much stress, you are placing on the straps and rings, and there must be no compromise in quality. DO NOT comprise on quality for the sake of a few dollars
 Did you know?  The average person sweats between 0.8 litre (28 oz) to 1.4 litres (43oz)  per hour  of exercise
Other Articles you may like.
Register Now
 Get the gym tip of the day and a step by step men's fitness guide delivered right in your inbox!