I
f you are looking for a comprehensive review of the best Exercise balls, which traces their origin, uses, and evaluates different products on the market, while offering insights to make informed buying decisions. You have landed on the right spot. LOL
Seriously we have asked our researches including physical therapists, athletic trainers, and fitness coaches, to look at Exercises Balls, often referred to as Swiss Balls, to look at finding and reviewing the best Exercise balls in the market.
Read on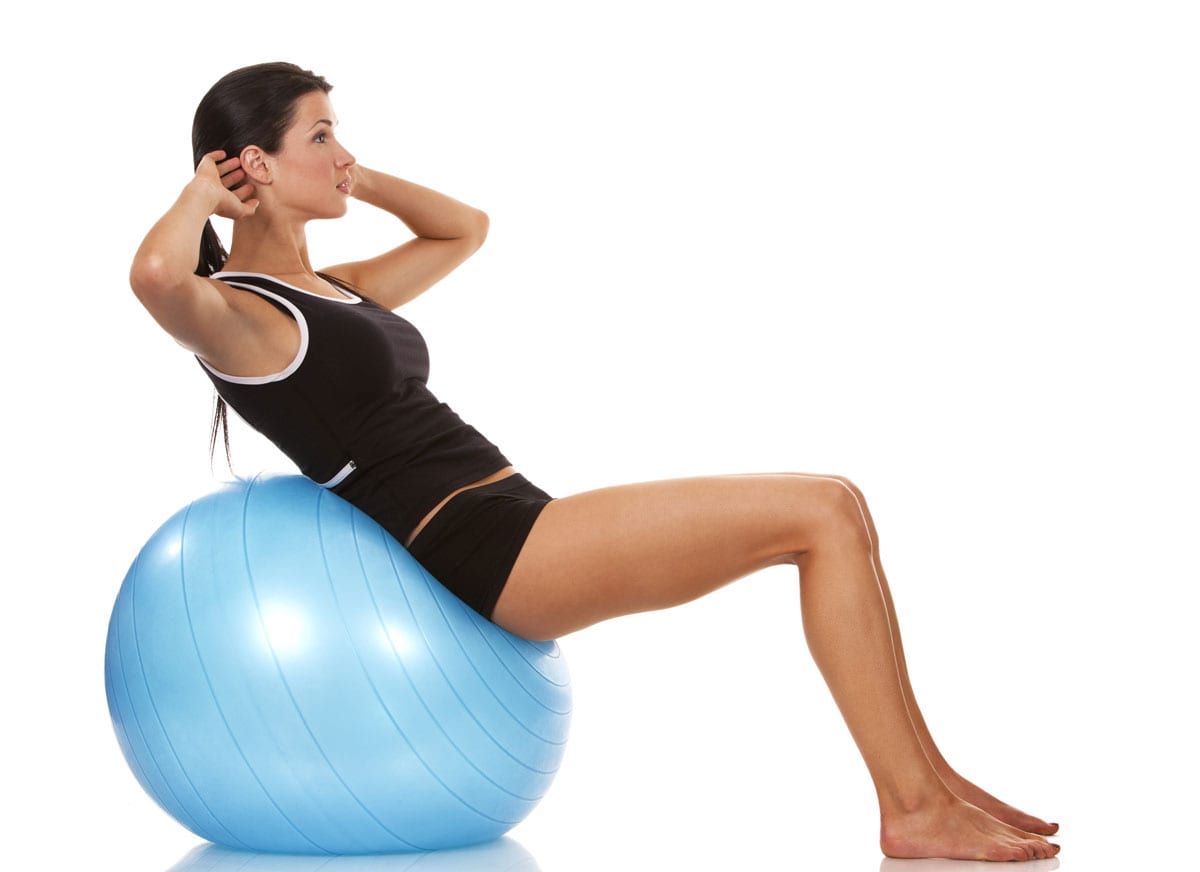 While choosing an exercise ball seems like a "no brainer".  For this reason, we at Mind, Body, Soul & Heart have reviewed Exercise Balls to make choosing a Swiss Ball a little less boring.
Finding the right Exercise Ball can be confusing with the number of different Exercise Balls available.  To help you decided which Swiss Ball is right for you, we have purchased a large number of Exercise Balls.  We have researched, assessed and testing coming up with a short-listed the best Swiss Balls.  The Exercise Ball Review looked at their size, quality, comfort, accessories and price.
We have identified, to what we have considered in our evaluation, and came you with what we considered the best Exercise Balls in the market.  
For those who are building up there home gym equipment, we have also reviewed kettlebells, rowing machines, exercise mats and others.
So without further ado, let's delve into the world of the Best Exercise Balls, but before that, defining them is essential.
Exercise balls are round elastic masses that are constructed with soft and elastic materials and are filled with air. These are used all over the world, in the fitness realm.
From beginners to fitness enthusiasts use the Exercise Balls to do stretching and strength exercises that stretch and strengthen abdominal, glutes and thighs.
Swiss Balls can be used with basic weight training to pregnancy gymnastics and not forget about the rehabilitation aspects it can provide. It is a valuable piece of gym equipment to have at home.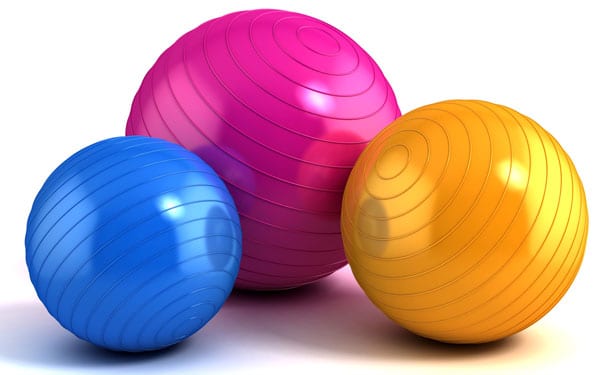 The History Of Exercise Balls
Exercise balls weren't originally popular for their athletic purposes.  Invented in Italy, in the year 1963, these balls quickly became the go-to accessory for physical therapists that based rehabilitation programs such as orthopedic, postural and back recovery, on the usage of these multi-purpose exercise balls.
The Exercise Ball was named "Swiss Ball" by an American Physical Therapist after seeing the use in Switzerland.  It was originally called Pezzi Balls.  Since then they have also known as Yoga Balls, Body Balls, Gymnastic Bals, Swedish Balls, Stability Balls, Birth Balls amongst other names.
In the early 1990s, after hearing about the prominence of these balls in the physical recovery realm, American therapists visited European clinics.  They were amazed by the potential exercise balls had to offer in the physical therapy and fitness domains.  Quickly, the exercise ball moved from the rehabilitation world to the fitness arena, where now it is one of the widely-found accessories in every athletic setting.
Today, millions of physical therapists, athletic trainers, fitness coaches, and gym owners use and recommend the best Exercise balls for body-warming exercises, flexibility training, stretching, and sitting.

Benefits of Exercise Ball Exercises
Exercise balls can be used to effectively improve our muscle strength, cardio endurance, and balance.  By executing basic moves on a bouncy surface, our muscles are strained more, which makes them stronger.  After an intense weight training with the best dumbbells, with an exercise ball, users can focus on their core, and train their abs and back with a variety of movements.  This has vital importance as it improves spine and back health along with muscle balance and core stability.
They are also ideal for physical therapy, which is necessary after a devastating injury.  With the help of light movements that are executed on these stability balls, users can recover from back and abdomen pain.
The exercise ball stimulates core stability muscles, deep pelvic muscles, lower back muscles and many smaller stability muscles throughout the body.
In the 1990s, the exercise balls become a popular substitute for office chairs.  The theory is that sitting on the exercise ball will continuously engage the abdominal muscles and improve posture.  Though some argue this is ergonomically poor. 
What Exercises can be done on an Exercise Ball?
The Exercise Ball is a versatile piece of equipment in any gym.  It can be incorporated in any workout routine from shoulder press to back raises.
Here is a small sample of exercises that can be done
Puch up Crunch
Plank Roll
Glute Bridge
Hamstring Curl
Ball V-situp
Knee tuck
Balance Push up
Back Extension
Exercise Ball Features?
There are some features and quality that need to be assessed when you look at an Exercise Ball, including
Size
Weight capacity
Grip
Anti-burst feature
Warranty

Colors
Spares plug
Pump
Smell
Garantee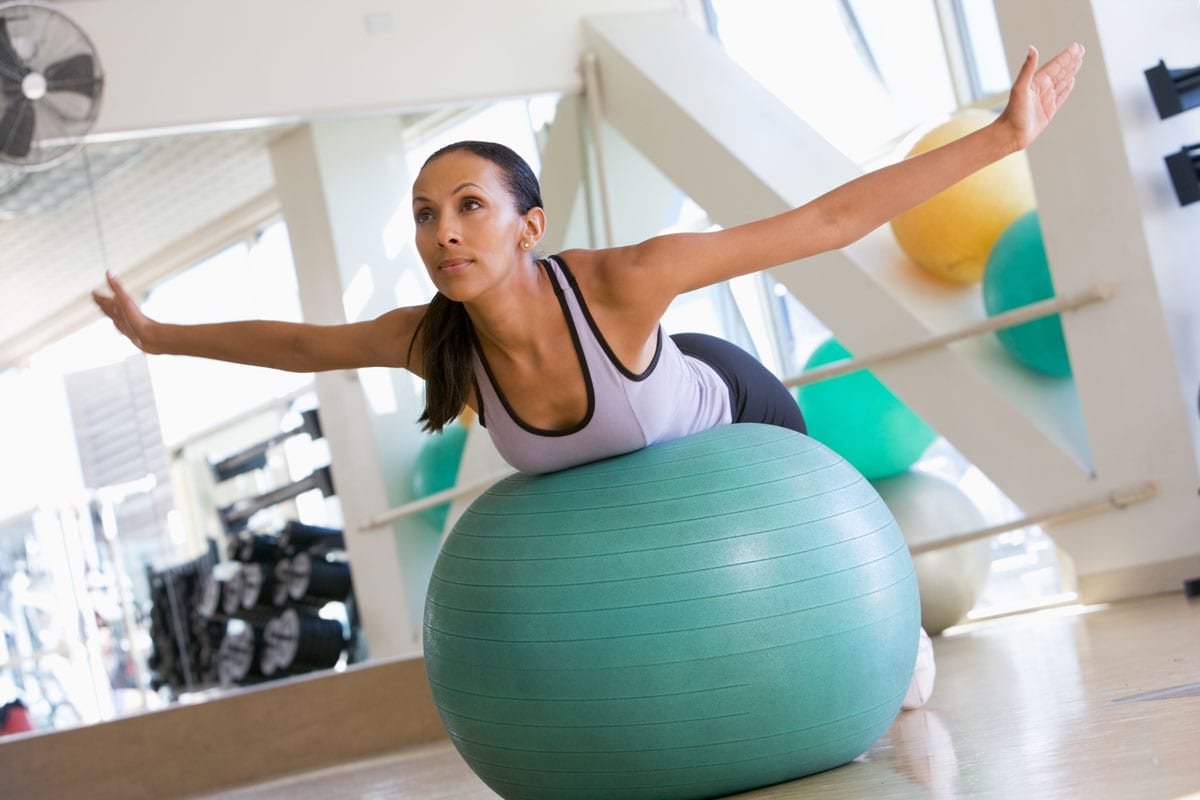 One of the most asked questions is, what is the right size Exercise balls should I buy?
Exercise Balls come in different sizes.  The most common sizes are 55 cm, 65 cm, and 75 cm (Industry Standard), though they do come in additional sizes.
Other factors you may need to consider.  The smaller the exercise ball typically makes the exercise harder.
The table below provides you with a guide in selecting the right Swiss Ball size
| | |
| --- | --- |
| Ball Size | Human Height |
| 45 cm/18 inch | under 1.52m / under 5′ |
| 55 cm/22 inch | 1.52m -1.7m/5'0″– 5'8 |
| 65 cm/26 inch | 1.7m-1.8m/5'8″– 6'0″ |
| 65 cm/26 inch |  1.8m-2 m/6'0″– 6'6″ |
| 85 cm/34 inch | 2 m & taller /6'6″ & taller |
Colours
With the material being used to manufacture the Exercise Ball, there are potentially thousands of colors available.  This is purely a personal choice.
Weight Limits
Another popular questions asked about Exercise Balls, is what weight limit for  Exercise Balls?    Most cheaper exercises balls can take weights of 250lbs/113 kg.  The higher quality and durable models in the market that can take up to 2,200lbs/1,000kg
Anti Burst Exercise Balls
Many Exercise Balls claim they have an anti-burst feature.   This feature means that the Exercise Ball will deflate slowly when punctured rather than bursting.  This is a great feature to reduce the risk of getting injured.
Exercise Ball Air Pressure
Exercise Balls are typically filled to personal preference and measured in physical firmness level. Usually, it is filled between 0.6 to 0.9 PSI (pound per square inch).   The standard way to check the firmness is by pressing the Exercise Ball with your thumbs.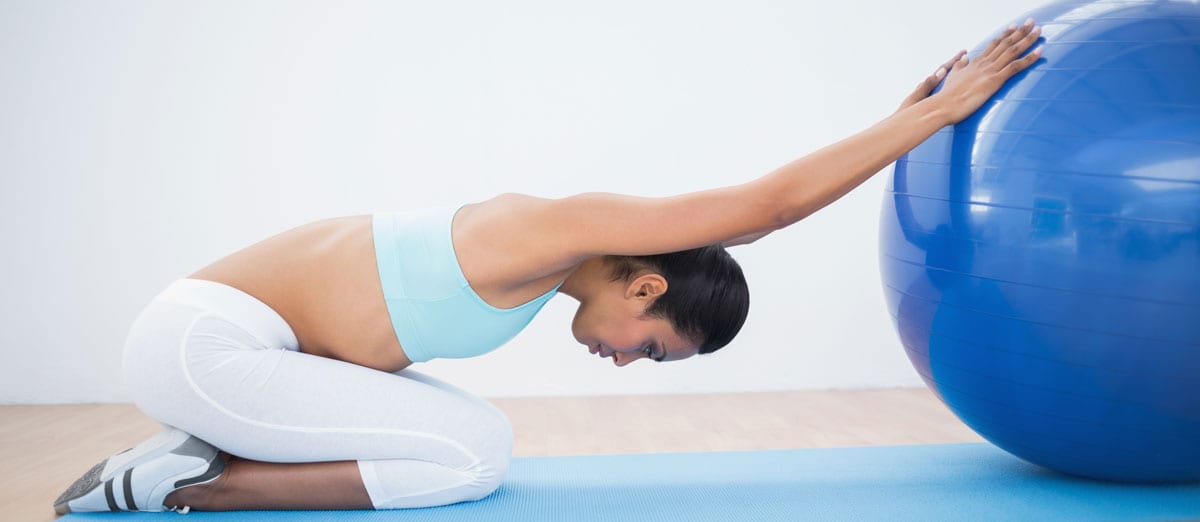 Smell
Exercise Balls are made of PVC.  They inherently have an offensive smell.  Some manufactures go to great length to remove the smell for the Exercise Balls.
Grip/ Texture
The finish of the exercise ball should be easy to handle without slipping out of your hands when you carry.  Ideally, the Exercise Ball should not be smooth and have some textured finish.
Using the Exercises Ball Tip
The nature of the ball is round, and consequentially they do tend to roll around.  Use a towel around the base to keep it in one place.
Interesting Myth about sitting on a exercise ball to get benefit.
 Sitting onthe Exercise ball is exhausting on the lower back muscle. After some time you will become uncomfortable and may strain your lower back muscles.
Rating:
 4.6 Excellent
Sizes: 45, 55, 65, 75, 85cm
Colors: Large variety
Material: Non-Toxic PVC
Burst Level: 2000 lbs/ 907Kg
Warranty: 100% money back
Pump:  Hand pump
Accessories: 2 additional Stoppers
Price: Under $30
High-Quality PVC Construction
Non-slip and burst resistant build
Comes with a quick-inflating pump
Wide range of diameters and colors
Comes with Extra plus

URBNFit products scream quality, and their exercise ball is no different. The URBNFit exercise ball is made from professional-grade PVC, that guarantees durability for years to come. The surface is non-slip. Hence users have the leverage to perform tough moves with confidence. Its structural build makes it burst-resistant up to a whopping 2,000lbs.
A super-convenient quick inflation pump accompanies this exercise ball, that can set up the ball in a matter of seconds. With the help of extra plugs and a basic workout guide, included in the package, users can learn basic exercises. The range of colors and diameters makes this an excellent pick for a wide variety of users.
While many exercise balls made out of PVC have a disagreeable odor, the URBNFit nullifies all strong smells. It is easy to use, durable, and effective.
Live Infinitely Exercise Ball
Rating:
 4.6 Excellent
Sizes: 55, 65, 85cm
Colors: Large variety
Material: Non-Toxic PVC
Burst Level: 2200 lbs/ 1000Kg
Warranty: 12 months
Pump:  Hand pump
Accessories: 2 additional Stoppers
Price: Under $30
Industrial-grade PVC that is non-toxic
2,200lbs tolerance before bursting
Affordable
Spare plug supplied
The Live Infinitely exercise ball is a perfect pick for beginners, both because of its affordability and beginner-friendly usage. It is constructed from high-quality PVC, that is latex-free. The build quality supports 2,200lbs without bursting, which is sufficient for most users. With a one year industrial-warranty, you have the freedom to return if not satisfied.
The best selling point that this exercise ball has is exclusive access to the Live Infinitely online portal, which includes various workout guides that users can add in their exercise regimes, and utilize the ball to its potential. With the help of a hand pump, extra air plugs, and valve remover tool, setting this ball up is very convenient. The ball is available in three size variants and five colors.
Rating:
 4.4 Excellent
Sizes: 45-85cm
Colors: Large variety
Material: Non-Toxic PVC
Burst Level: 2200 lbs/ 1000Kg
Warranty: 12 months
Pump: Foot
Accessories: 2 additional Stoppers
Price: Under $40
Best anti-burst feature owing to dense construction
Diverse color range available
Versatile exercises can be carried out
If you are an advanced user that is looking for an exercise ball, able to endure excessive loads, then Trideer is your pick. The Trideer ball is made from a professional-grade PVC, that is free from BPA and latex. Its build is reinforced with high-density material layers, making it extra thick, and granting it the strength to endure a weight of up to 2,200lbs. Users can pick from a range of colors which include exotic variants such as the indigo blue, cyan, and olive.
The versatility offered by the Trideer ball is unparalleled. It is not only great for yoga, back, and abdominal training but can also be used for pregnancy gymnastics and dozens of body warming exercises. Users get the freedom to test the product out, with a 30-day no-hassle return policy.
BalanceFrom Exercise Ball
Rating:
 3.8   Very Good
Sizes: 35-85cm
Colors: Large variety
Material: Commercial Grade PVC
Burst Level: 2000 lbs/ 907Kg
Warranty: 24 months
Pump: Foot pump
Accessories: None
Price: Around $15
Highly affordable
Up to 2,000lbs of burst resistance
Slip-resistant and easy to clean

BalanceFrom exercise ball is the most affordable variant in our feature list, but it doesn't compromise on quality and features. This exercise features a sturdy construction that can sustain loads of up to 2,000 pounds. The PVC used in the build is high-quality and is slip-resistant, putting users' safety above all.
Users are in for convenient usage for years to come. If the ball accumulates dirt, then simply get a damp cloth and make the BalanceFrom fitness ball shine. The package includes a free foot-pump that allows users to quickly inflate the ball and set it up in their dedicated workout spaces. BalanceFrom has backed the quality with a satisfying two-year warranty so that you can purchase without the fear of buying a faulty product.
Final Say
This Exercise Ball Review provides you with what we consider the best exercise balls available in the market.  BalanceFrom exercise ball is the cheapest one recommended.  It is regarded as a value for money and a good one to consider if you are not sure if you actually want one.  Any of the other three would more than meet your requirements.
Exercise balls enable a multitude of exercises that other fitness accessories cant. The versatility that they offer in our homes, offices, and fitness spaces makes them a must buy.  Exercise options with the best exercise balls are endless and very convenient to execute, as well.
Their elastic build makes them durable, and a secure fitness investment for years to come, not to mention their anti-burst and slip-resistant features.
Because they wobble and bounce during a workout, they add an extra challenge in exercise, making our basic movements such as squats, pushups, and planks much more engaging!
 Did you know? 
Using an Exercise Ball as a substitute as chair will not give you better posture.  In fact, sitting on the Exercise Ball may cause lower back issues. 
Other Articles you may like.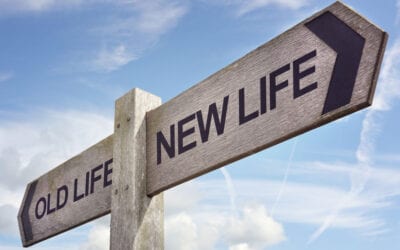 What is the new normal?
In a snap, the COVID-19 pandemic created a different and challenging world to live in!
Find some tips to adjust to our "NEW Normal"
read more